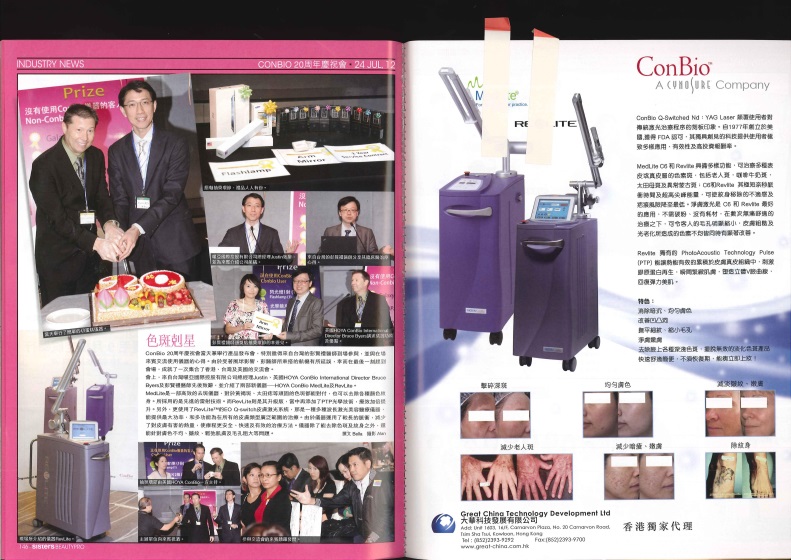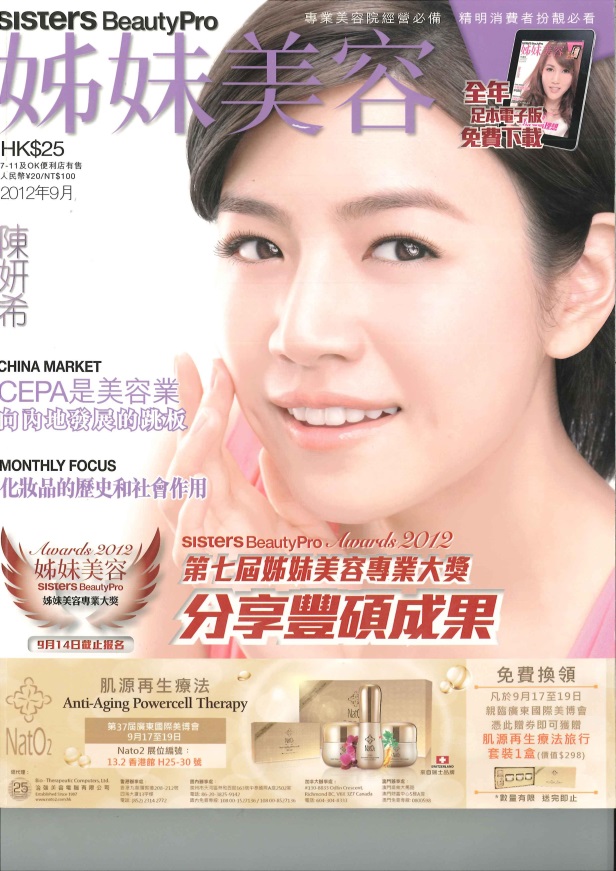 ConBio 20th Anniversary celebration, which presented the puzzle concept, linked DMT TW, DMT HK, DMT CHINA and ConBio together, to improve DMT brand reputation in the beauty industry.
Having an unprecedently grand occasion of 2007 HoyaConbio 15 Seminar, ConBio C6's sales was boosted in the same year. DMT TW earned a "The Best Agency of the Year". In 2012, Medlite series from US ConBio has been awarded the US FDA Approval for 20 years. From 2007 to 2012, this five-year period, ConBio has merged with Cynosure, QS Nd-Yag also launched a more advanced model—Revlite, but the competition of skin-care market in Taiwan became more intense when South Korean companies joined the market.
Since ConBio merged with Cynosure in 2010, a 20-years friendship has been built up between ConBio and DMT.
Bruce Byers from ConBio and Lecturer Dr. Peng from Taiwan have been invited to the 20th anniversary celebration to share their REVLITE experiences.